Design Excellence since 1993
Call us at 301.657.1636 or email designnow@kitchen-bathstudios.com
Visit our showroom to see displays showing the latest trends in cabinets, countertops, appliances and back splash material.
Set an appointment with one of our five experienced designers to create your dream kitchen with large format drawings with NO upfront design fees.
We work with Architects, Interior Designers, Builders and Contractors to collaborate on either remodel or new construction projects.
A+ rating with the Better Business Bureau.
Contact us today for a free Design Consultation or visit our showroom in Chevy Chase, Maryland!
301.657.1636 designnow@kitchen-bathstudios.com
What We Do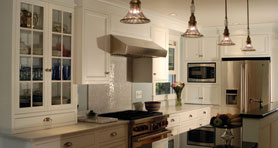 We have a passion for design. We collaborate with you and other professionals as needed, such as your architect and/or interior designer, to define the design premise for your kitchen or bathroom remodeling project. This would include considerations such as table space, cooking triangle, traffic patterns and storage needs. We also look at the cook's orientation; perhaps a view in the backyard or facing friends and family at the island. You may choose from over 400 sample doors. We represent the latest styles in cabinetry, from Christiana Cabinetry, Premier Custom Built, Crystal, Signature and Executive Cabinetry...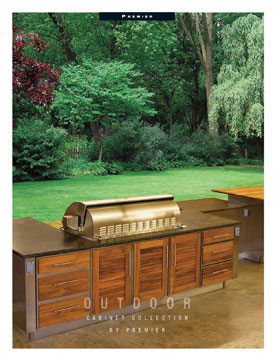 Please Visit Our Outdoor Kitchen Display
A Little About Us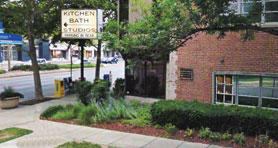 Each of our design consultants has over a decade of design experience. They are proven professionals with several of their kitchens being featured in publications including Washingtonian Magazine, Home and Design, and Bethesda Magazine. We are highly recommended by the top architects, builders, and interior designers in the Washington DC metropolitan area including Potomac, Bethesda and other areas of Montgomery County, Annapolis in Anne Arundel County MD and McLean, Great Falls, Reston & Herndon in Fairfax VA in Northern Virginia. Since 1993, Kitchen and Bath Studios has created beautiful projects in thousands of luxury homes f...



Testimonial

"This is our second time working with you and on all counts, this was one of the best decisions we could have made. Your guidance, support and sound advice were invaluable. You went above and beyond the call of duty on several occasions and truly hung in there until the project was 100% complete and correct... Of the 30+ subcontractors involved in the the new home construction process you were at the top... As a consultant and service provider myself, I know that it can be difficult to find a professional who delivers the right "mix" of product knowledge, personality, attentiveness to detail and follow-up. You have it... most do not."
Gary S.,
Chevy Chase, MD